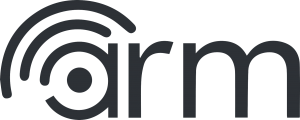 ARM where we have been and where we are going.
Technology Created

The technology was created back in 2015 when Silviu seen a gap in the hospitality industry when hotels had a lot of transient "guests" who were using the hotel to host meetings over coffee or lunch.

The initial concept was to include concierge services to guests in the hotel.

Team Comes Together

In Mid 2017 Silviu was approached to see if the technology could be used to measure attendance and behaviour at a large outdoor motor race in Austin Texas August 2017. From this very first event ARM was officially born and we have been revenue-generating ever since.

Josh, Marian and Liviu were the initial members of the team to bring the product to fruition.

Partnerships Won

In early 2018 Darren joined the team to assist with the growing number of events on our books.

In 2018 we were working heavily on the development of the platform to allow us to provide the service to more partners.

Towards the end of 2018, Dennis joined the team and this helped us to accelerate our growth and reach larger agencies and brands.

2019 was the year of growth for the business, we broke the shackles of partnering with a small number of clients to partnering with some of the biggest agencies and brands around the globe.

Global Growth

Since the earliest days of ARM, our technology has been used to measure almost 5,000 distinct events for our clients.

Our technology has been used globally in every continent from the sands of Bahrain to the snow-capped ski runs of Canada.

We have had the honour of our technology being used in Soccer Stadiums, Champions League finals, The Superbowl, Race Tracks, Marathons, Retail stores, Shopping Malls, Auto Shows.