Heisman House Tour
brief
Measure and monitor footfalls along with providing real-time behavioural insights about their visitors to the agency, sponsors and stakeholders during the annual Heisman House Tour.
back story
Fans in attendance will get the opportunity to:
– Take a picture with the Heisman Trophy.
– Win Heisman-themed prizes by participating in interactive games.
– Race to the finish line against a Heisman winner in the Nissan Heisman House Dash.
– Watch live interviews between ESPN talent.
– Participate in a photo session with players in each stop of the tour.
– Customize a Nissan Rogue in your team colors, while exploring the features of Nissan Intelligent Mobility.
Both the sponsors and organisers wished to measure the level of engagement within the Heisman House to be able to compare each stop of the tour.
solution
We installed 4 sensors within the Heisman House to measure primarily the dwell time within the house.
Mapping visitor movement from entry to exit, including dwell time, engagement and crossover.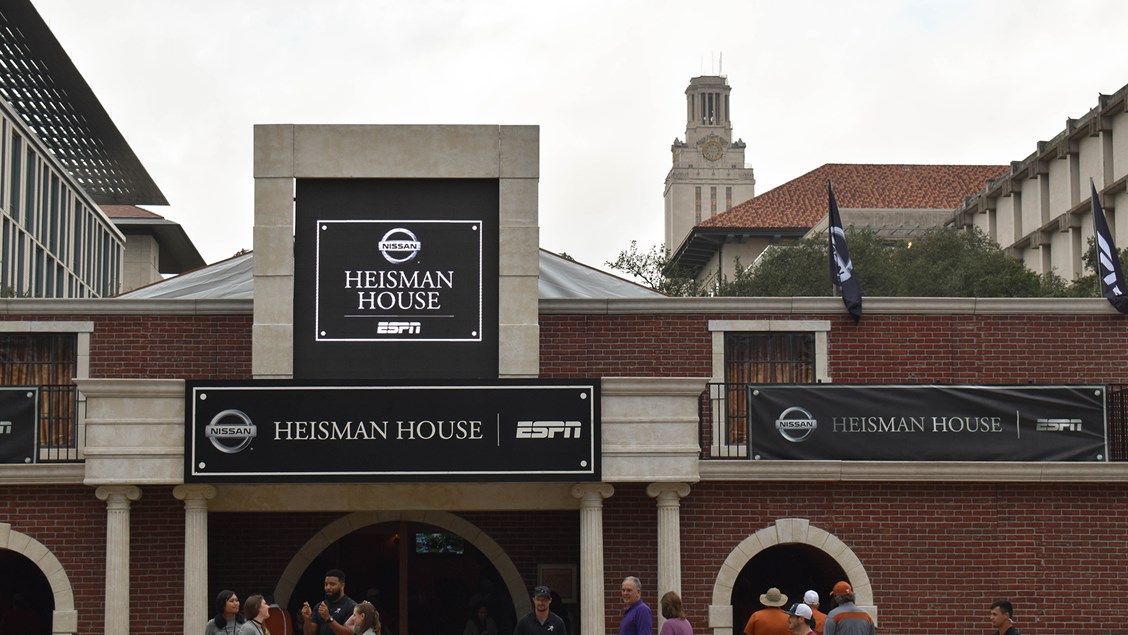 outcome
Based on the data that was received during the event it has been decided to expand the measurement to include each individual activation for the next tour.

Need something else?
If you are looking to add a new data source to your instance please do not hesitate in contacting us. We build everything based on client requests and feedback