ARM – Capacity Monitoring – CM™
ARM – Passive Wifi Presence Analytics – (PWPA™) is our flagship product. The platform allows you to measure attendance in ANY location you can think of from the Sands of Bahrain to the Snow capped his of Mont Tremblant and everywhere in between.  Our system is built from the ground up to be fully GDPR compliant we are a Zero Knowledge Insights provider.
The Capacity Monitoring solution allows you to set the maximum capacity for your location and create alert triggers once you start getting to a level you decide. The alerts can be via Email or SMS or both if you wish.  All this is achieved through your very own self-service dashboard.
All the software used in our platform has been developed in-house including the sensor firmware, backend platform, API infrastructure and the reactive Dashboard we call this solution ARMv5. We are 100% transparent with our clients there are even companies using our technology who claim it has been developed by them.
Turn your physical space into a smart location by effectively measuring engagement and understanding visitor behaviour offline.
All our products are running on the same API backbone ARMv6.
Dashboard
We are proud of the work we have put into the dashboard. We no longer have a single dependency on outside software (apart from Angular) even for our charting module which has been custom coded inhouse. Our reactive dashboard has been iterated on many times based on feedback from our clients and it is with thanks to our clients we can have a dashboard which is second to none in the industry.
Our dashboard outputs data in Real-time allowing clients to see the data immediately when it has been captured from our sensors.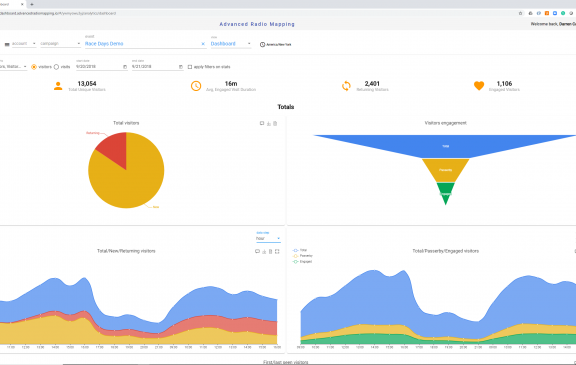 Sensors
The only part of our platform that we have not developed are the sensors. We use consumer-grade GL-Inet mifi's (though we do have a couple of hardware changes made in the factory). We then flash the sensors with our own custom-built firmware in order for them to work with our system.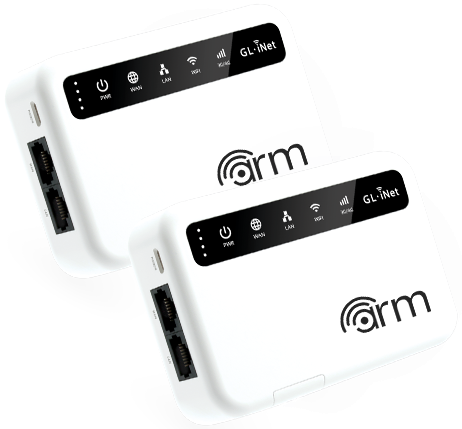 Metrics What do we measure?
We measure the frame request from any wifi connected device in the area around our sensor. The only information we take from the frame requests are: MAC address of attendees device (this address is annonymised on the sensor before itis even sent to our platform), MAC address of the ARM sensor, Timestamp of the frame request, Channel the communication took place on, CSI signal strength.
With the 5 small pieces of information we can produce a myriad of reports (a lot of the times our clients come up with the question and we create the report).
We currently have 11 downloadable reports from the dashboard with more coming. We have even been able to create a report for a client called a "A Day In the Life" where we took a snapshot of 1,000 attendees and analysed where they went on site (over 100 sensors deployed on site).
Use Cases
We have had our system deployed in numerous situations. Events (Superbowl LIX, Champions League fan festival 2019, Mont Tremblant Moguls, Rogers Cup, Dubai Marathon, BMW Championship), Destinations (Niagara Parks, Dublin City Council, Bahrain) Retail (Square one, Dundrum Town Centre, Musgrave Group, Sobeys)