Sobeys / Safeway Mobile Food Experience Tour
brief
Measure and monitor footfalls along with providing real-time behavioural insights about their visitors to their management and stakeholders during the multi-stop Food Experience Tour.
back story
ARM, XMC, Sobeys and Safeway embarked on a national tour across the country, connecting with Canadians coast-to-coast with the Mobile Food Experience Tour. From strategy, execution and ARM measurement, XMC continues to successfully engage with thousands of consumers in utilizing national and regional partnerships, while promoting key messaging and drive-to-store initiatives, ultimately demonstrating in our country's communities why Sobeys IS Canada's Family Grocery Store.
solution
We installed 4 sensors throughout the Activations where we measured how attendees interacted with the different elements and the talks during the event.
Mapping visitor movement from entry to exit, including dwell time, engagement and crossover.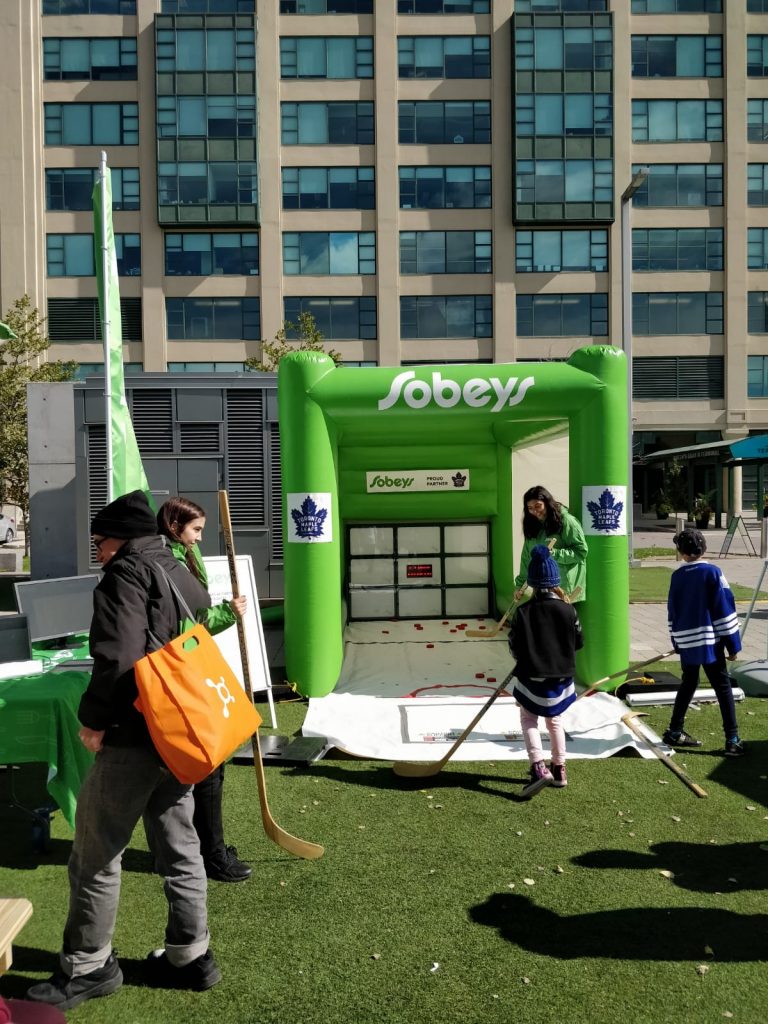 outcome
The continued measurement of sobeys activations will be extended to include stores local to the activations.
This will allow us to report on the effectiveness of the Sobeys activations in driving customers to their stores.

Need something else?
If you are looking to add a new data source to your instance please do not hesitate in contacting us. We build everything based on client requests and feedback