Passive WIFI Sensors
The newest member of the ARM Passive Wifi Sensors are discrete and will not look out of place at your activation/store/location. The previous version of the ARM sensor "TPLink MR3020" is no longer supported since ARM V2 and the GL-Inet custom sensor is the only passive WIFI sensor compatible with the features of ARM V5.
Meet the Passive WIFI Sensors
We have obsessed over the whole platform to make it as easy as possible to deploy and the Sensors are no different. They are so easy to deploy your grandparents can do it.
The sensors allow clients to use them as transient installs or as permanent installs. We even have clients who use them in the brand ambassador's backpacks for full mobile tracking.
The sensors use the WIFI interface to listen unlike some of our competitors we DO NOT transmit data back to our servers using WIFI. We can transmit data via a built-in 4g/LTE modem, Ethernet or we can even store the data encrypted on an SD card in the sensor itself allowing clients FULL flexibility if there is no connectivity available on-site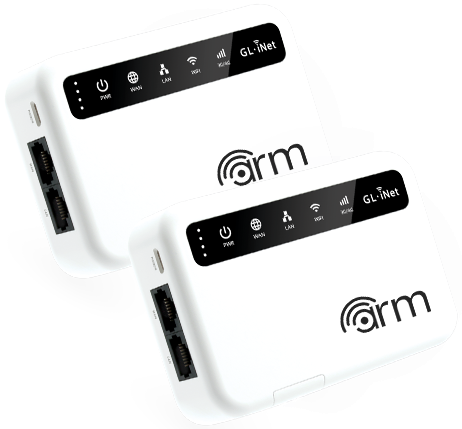 Features
Specifications
Interface
1 x WAN Ethernet Port
1 x LAN Ethernet Port
1 x USB 2.0 port
1 x MicroSD Slot
1 x Nano SIM Card Slot
1 x Reset Button
1 x Power Port (Type-C)
CPU
QCA9531, @650MHz SoC
Memory / Storage
DDR2 128MB / FLASH 16MB + NAND FLASH 128MB
4G Antenna
2 x Internal full-band antennas (700MHz ~ 2.7GHz)
Protocol
IEEE 802.11b/g/n
Wi-Fi Antennas
2 x Internal Antennas
Wi-Fi Speed
2.4GHz
Ethernet Port
2 x 10/100M
LEDs
4 x Power supply indicator, 1 x PWR status indicator, 1 x WAN status indicator,
1 x LAN status indicator, 1 x Wireless status indicator, 1 x 3G/4G status indicator
Power Supply
5V/2A (with battery),
Power Consumption
<4.4W
Operating Temperature
0 ~ 40°C (32 ~ 104°F)
Storage Temperature
-20 ~ 45°C (-4 ~ 113°F)
Dimension / Weight
120 x 74 x 28mm, 223.5g
FCC Certification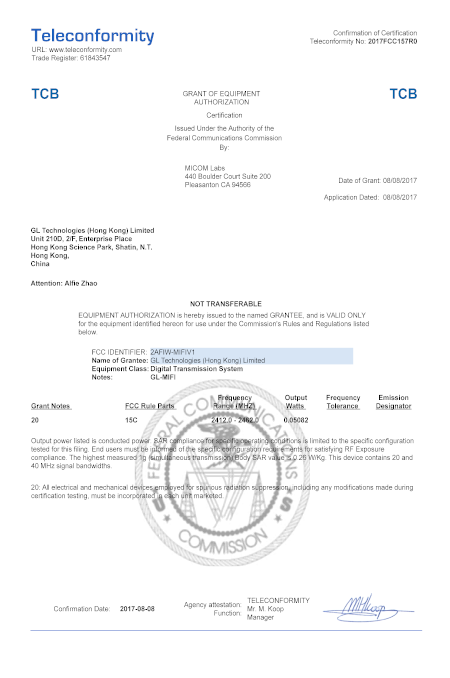 CE Certification